Welcome to the gîte "La Vanne"
The old farm of the castle dates from 1695. It belongs to the Dufour family.
With its feet in the water, it is said to be one of the most elegant residences in the village of Cugnon.
Along the Semois river, between Bouillon and Orval, Cugnon is a charming little village nestled in the middle of the hills.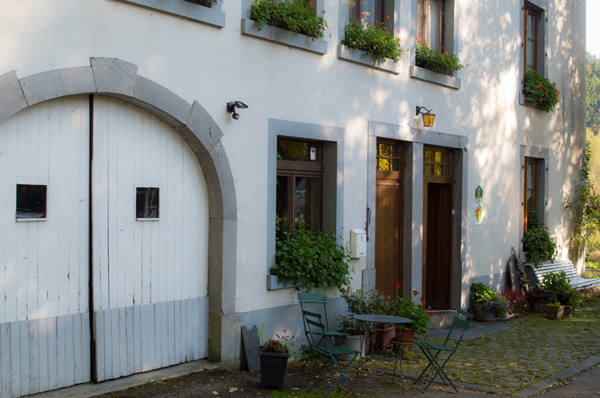 Two Charming Apartments
Discover our two charming apartments, ideally situated on the banks of the Semois, in the heart of the magnificent village of Cugnon.
The Semois Valley
Rich with a thousand years of history, the Semois will enchant you with its spectacular landscapes.
As you meander through its meanders, you will discover stone villages, Gallo-Roman remains, medieval fortresses and much more in this verdant setting of the Ardennes forest.